Private Magic Shows in Austin TexasBirthdays, Christmas Parties, Corporate Events, and More!
If you're looking for a venue to host a corporate event or private party, then you've come to the right place. Magic's Theater & Museum hosts private magic shows Sunday - Thursday evenings. Please call (512) 289-4461 or email us at magicstheater@gmail.com with questions and to check availability.
Discount vouchers, coupons, and gift certificates will not be accepted for Private Shows.
Magic's Theater is a BYOB establishment and charges a minimum one-time corkage fee of $20 (depending on group size).
Private Stage Show
If you have a group of 50 to 100, we recommend a Private Stage Show at Magic's Theater & Museum. These shows are available Monday through Thursday, 7pm performance. Please contact us via email or call (512) 289-4461 for pricing and details. The Stage Show is recommended for all ages.
Private Close Up Show
If you have a group of 6 to 25, consider a Private Close Up Show at Magic's Theater & Museum. Close Up Shows are available Sunday through Thursday at 7:30pm and cost $25 per person. Close up shows are recommended for ages eight years and up.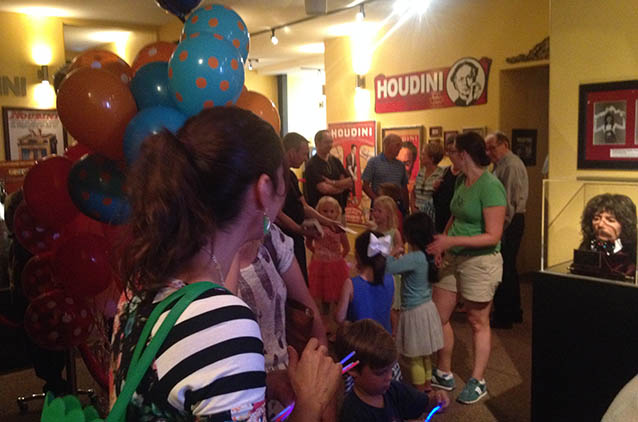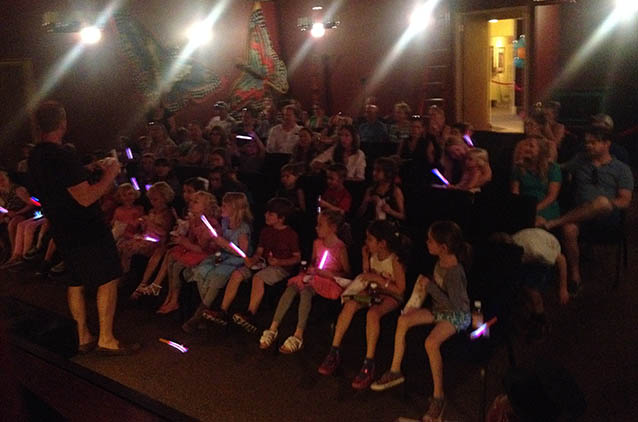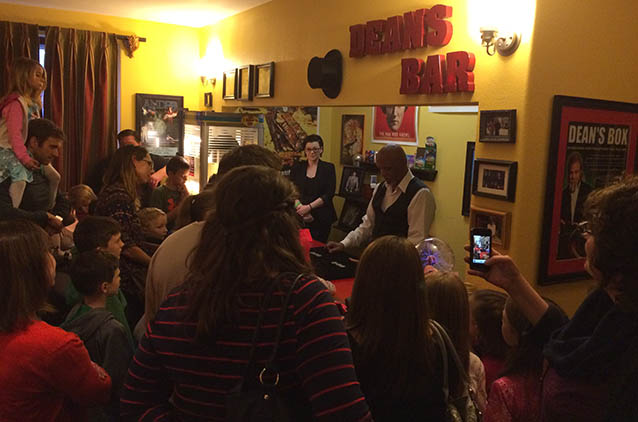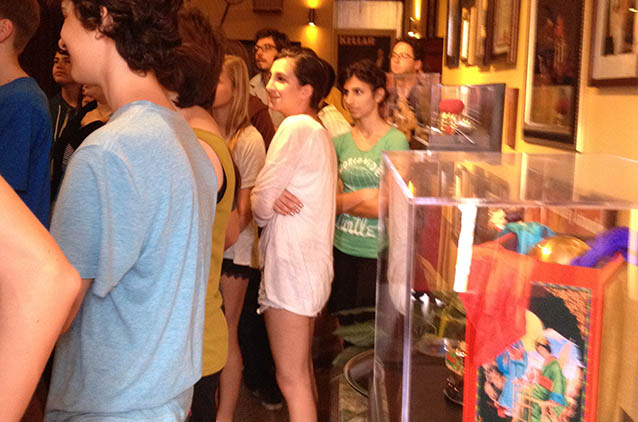 "From the moment our guests walked in, they were treated in a magical fashion. Cupcakes, cookies and popcorn were beautifully displayed and caused great joy amongst the younger guests. John Magic's show amazed us all - his wit and banter fun for everyone. Don't miss the opportunity to experience this hidden gem in the Texas Hill Country!"
Travis County Medical Society