About UsThe Mystery and Illusions of John Magic
Saturday Night (Stage) Show
The Saturday Night Show begins at 7:00 p.m., and doors open at 6:30 p.m. The show is family-friendly and is approximately an hour and fifteen minutes. Stage Magic is one of the oldest performing arts in the world. Performed before a large audience, the magician entertains with stage illusions and tricks of seemingly impossible feats. The magician cuts his assistant in three, levitates her and floats a table in the air. Please call or email for birthday parties and prices.
Stage Show Details
Family Friendly, all ages welcome
All Tickets - $25
Children three years and under are free on an adult's lap
Reservations Required
BYOB
Friday Night (Close-Up) Show
The Friday Night Close-Up Show begins at 8:00 p.m and is by reservation only. Close-up Magic is also known as table magic and is performed with a small audience sitting close to the magician. Close-up Magic makes use of some everyday items like cards and coins and it requires sleight-of-hand skills of the magician.
Close Up Show Details
Ages 10 years and up (NO EXCEPTIONS).
All Tickets - $25
Show begins at 8p.m.
Reservations Required
BYOB
Private Close-Up Shows
Private Close-Up Shows are available, Monday through Thursday, by reservation only. Minimum group of 10 people and up to maximum of 25 people. Please call for prices in advance.
Magic's Theater is a BYOB establishment and charges a one-time corkage fee of $20. Seating is first-come-first serve. Assigned reserved seating only for groups of 10 or more.
Contact UsLocated in Southwest Austin
Take Hwy 290 west past "the Y" in Oakhill and turn right on Fitzhugh Road.
Send us a message
GalleryA Glimpse of Magic's Theater
Magic's VisionGet a glimpse of Magic Theater's most wonderful tricks!
Private PartiesBirthdays, Christmas Parties, Corporate Events, and More!
Looking to hold your next corporate event or private party, then look no further than Magic's Theater & Museum. Please call 512-289-4461 for more information and prices. Host your birthday party or business event at Magic's Theater and let John handle the entertainment!
You will be amazed by John Magic's sleight-of-hand skills with cards, coins and rope.
The show is for all ages and you will leave impressed and amazed.
Enjoy an evening of mysteries and illusions performed at Magic's Theater.
Magic's Theater is a BYOB establishment and charges a corkage fee of $20.
Theater accommodates 100 people.
We also rent the theater out to small events, e.g., plays, recitals, ballet performances, etc. The Close-Up Magic Room is available for private parties of up to 25 people during the week.
Contact Us for Parties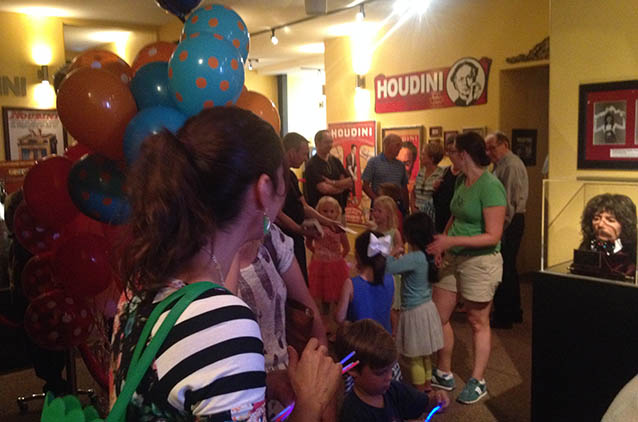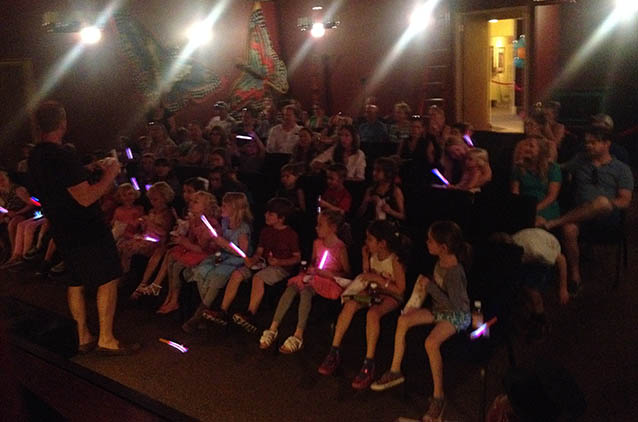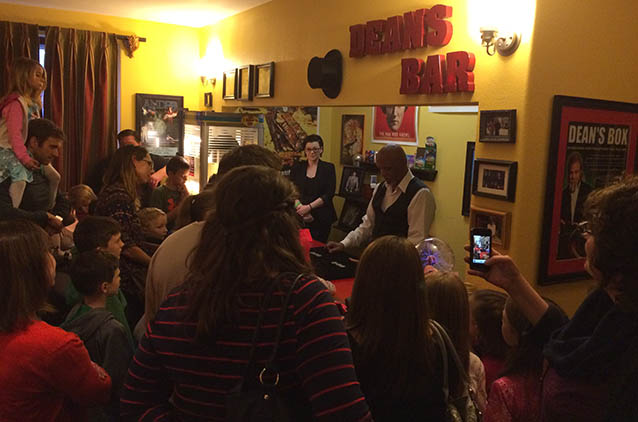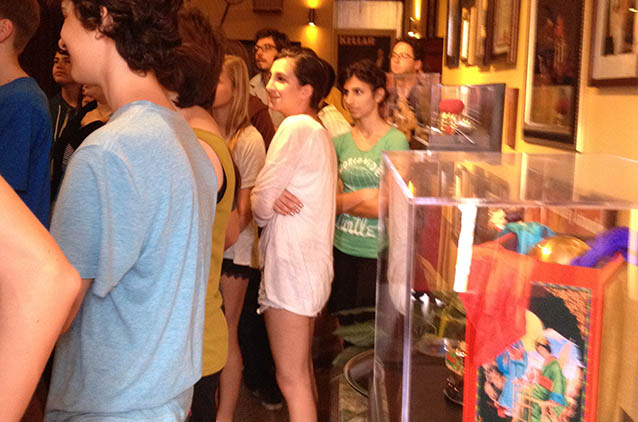 "From the moment our guests walked in, they were treated in a magical fashion. Cupcakes, cookies and popcorn were beautifully displayed and caused great joy amongst the younger guests. John Magic's show amazed us all - his wit and banter fun for everyone. Don't miss the opportunity to experience this hidden gem in the Texas Hill Country!"
Travis County Medical Society